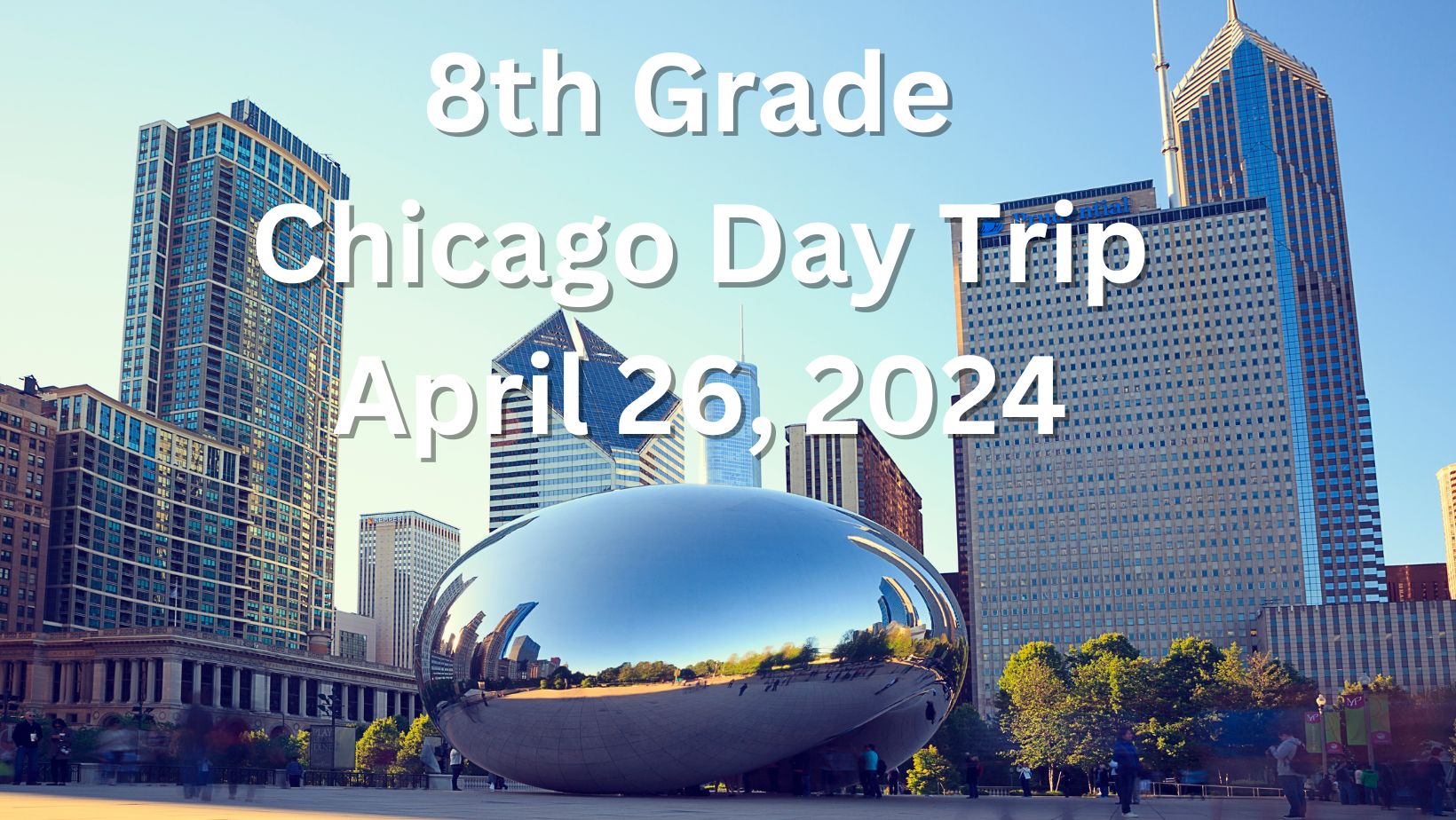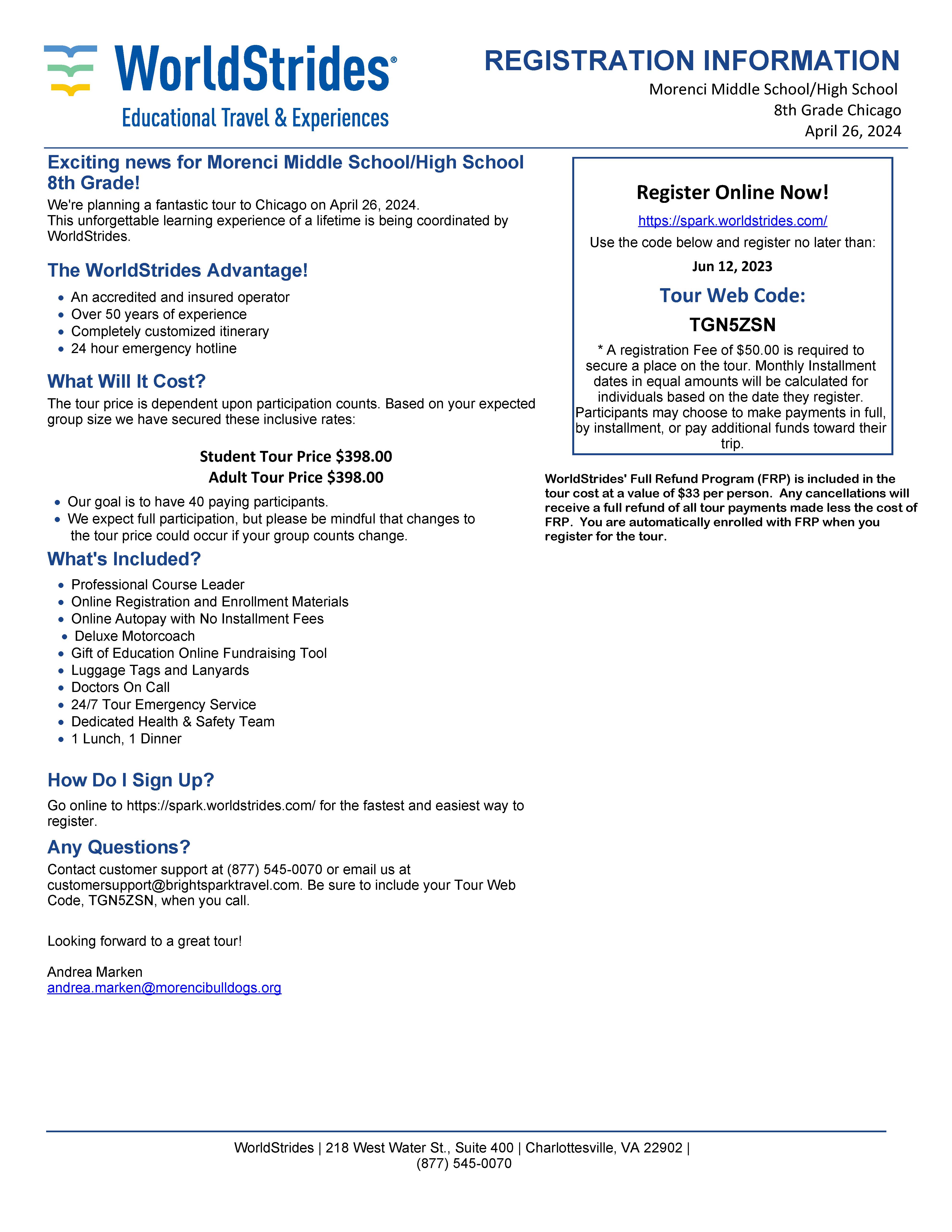 Recording of Parent Meeting on May 16, 2023
Tentative Itinerary
5:30 AM Motorcoach arrives at the school
5:45 AM Participants report to school
6:00 AM Depart for Chicago
8:00 AM Time zone changes en-route
Your Professional Course Leader/Guide will meet your group upon arrival and handle any of your ticketing and reservation logistics. They will ride the bus full-time with your group. In addition, they will be your expert guide to the city.
9:30 AM Approximate arrival Chicago Adler Planetarium Photo Stop
10:00 AM Shedd Aquarium & Oceanarium (No aquatic Show) Lunch with $15 meal money
1:00 PM Field Museum of Natural History Millennium Park
5:00 PM Enjoy a meal at Giordano's
6:00 PM Depart for home
7:00 PM Time zone changes en-route
10:00 PM Approximate arrival at school - Welcome home!